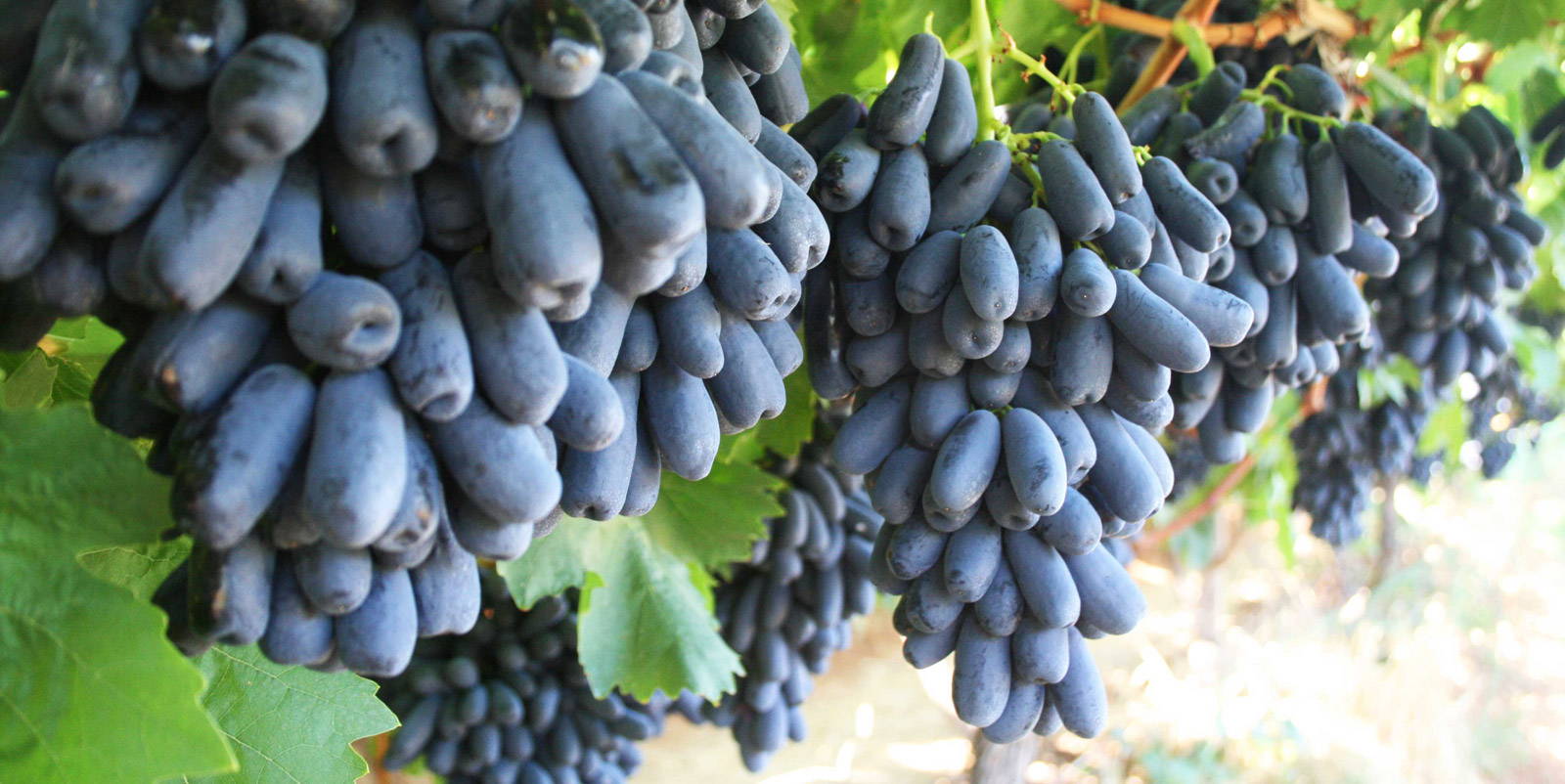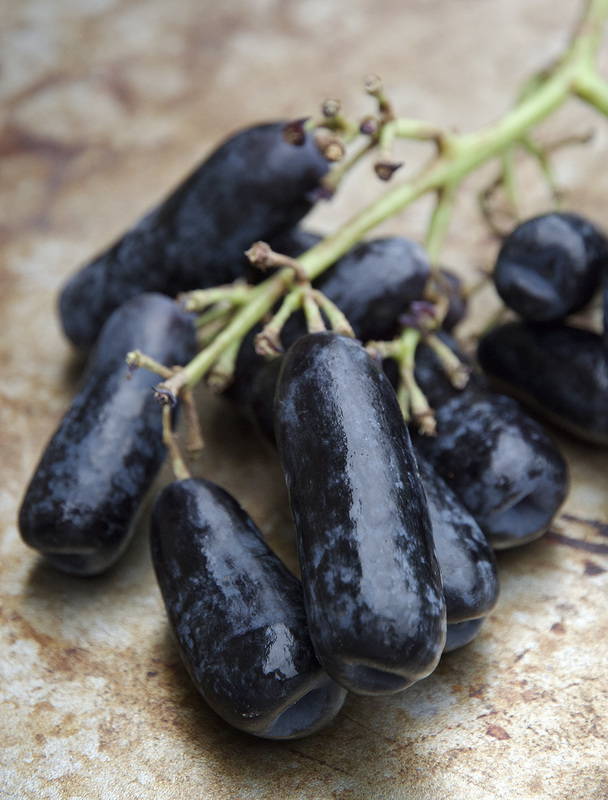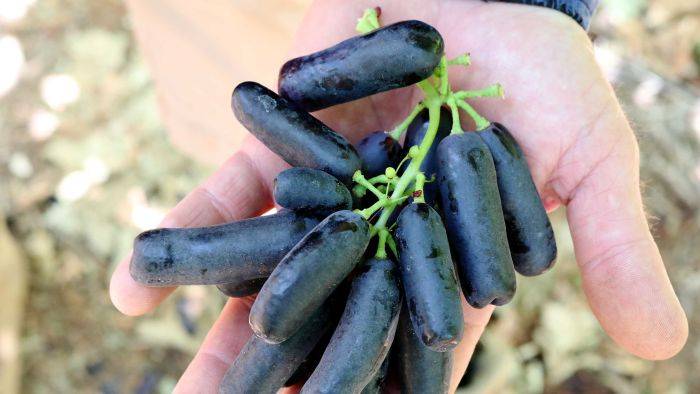 Black grapes, velvety colored and deliciously sweet and juicy, can be consumed fresh and raw, dried as raisins or as a juice. Rich in nutrients, black seedless grapes are similar in taste and texture to red or green grapes, but because of their skin color, they have a higher antioxidant content. The U.S. Department of Agriculture recommends between 1 1/2 and 2 cups of fruit each day as part of a balanced diet, and eating black grapes will help you meet that goal.
Anthocyanins are the flavonoid compound that gives black grapes their dark color; the darker the fruit, the higher the anthocyanin content. A natural antioxidant, anthocyanins protect your body from damage from free radicals, produced as your body breaks down food, reducing the risk of cell damage and death and potentially slowing down the aging process. A study published in the 2010 "Annual Review of Food Science and Technology" found that anthocyanins may help reduce inflammation and cancer activity, alleviate diabetes and control obesity.
Nutrition facts: Great Source of Vitamin-A, Vitamin C, Calcium and Iron.
Health Benefits:
– Controls blood sugar
– Improves concentration, memory, verbal and spatial recall
– Improves cardiac health
– Prevents cancers
– Protection against infections and inflammations
– Relieves constipation
– Improves vision
– Maintains long and healthy tresses
How to Select and Store
For the best tasting grapes with high concentrations of antioxidants select those that are fully ripe. Fully ripened grapes are plump and free from wrinkles. They should be intact, firmly attached to a healthy looking stem, and not leaking juice. The area around the attachment should have the same color as the rest of the grape.
Since grapes tend to spoil and ferment at room temperature, they should always be stored in the refrigerator. Loosely wrap unwashed grapes in a paper towel and place them in an airtight container or plastic bag. This way, they'll keep fresh in the refrigerator for up to 5 days.
Tips for Preparing Grapes
Grapes should be washed under cold running water right before consuming or using in a recipe. After washing, either drain the grapes in a colander or gently pat them dry. If you are not going to consume the whole bunch at one time, use scissors to separate small clusters of grapes from the stem instead of removing individual grapes. This will help keep the remaining grapes fresher by preventing the stem from drying out.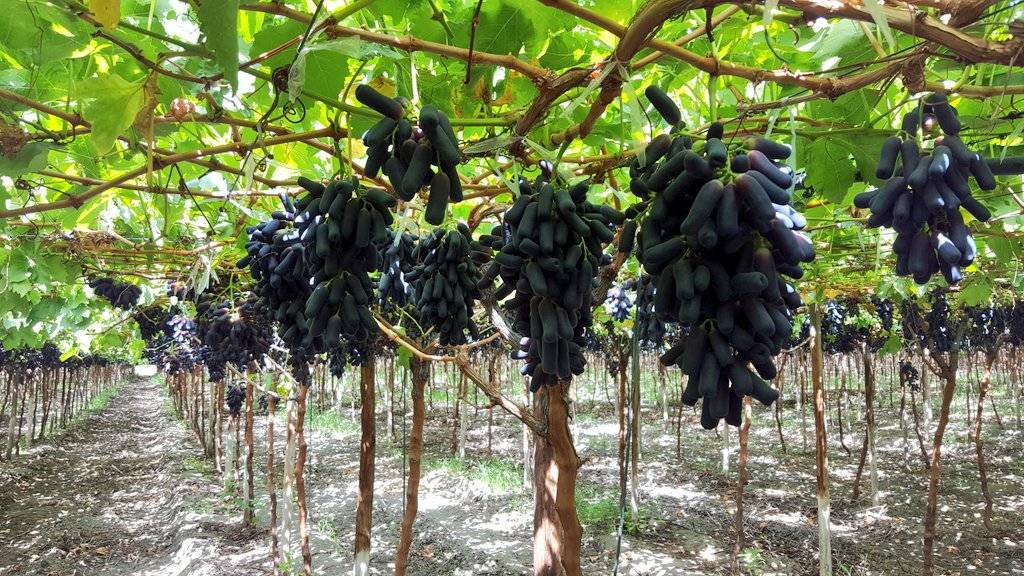 ---
RECIPE
Greek Yogurt Chicken Salad
Serves 2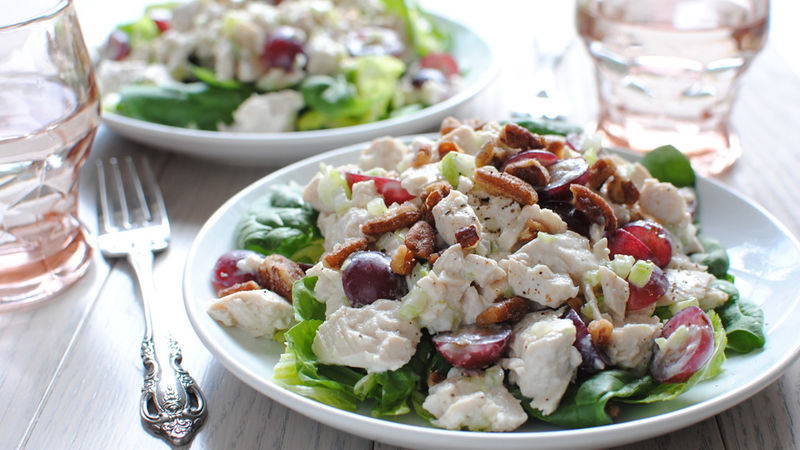 3 tablespoons Greek plain yogurt
1 cup seedless grapes, halved
1 celery stalk, finely chopped
1
pinch freshly ground pepper
4
cups mixed greens (baby spinach and romaine)
2
tablespoons candied pecans (can be replaced with other nuts)
Method
Bring a pot of salted water to a boil. Add the chicken and poach until cooked through, 15 minutes. Remove from water and let rest on a cutting board for 5 minutes. Give the chicken a rough chop, put it in a bowl and stick it in the fridge for a few minutes to cool.

Bring the bowl out of the fridge, and add the yogurt, grapes, celery and a pinch of salt and pepper. Mix to combine.

Evenly arrange the salad greens among two dinner plates. Top with chicken salad mixture and garnish with candied pecans. Serve immediately!
---
RECIPE
Pork Medallions with Parsnips and Grapes
Serves 1
2 teaspoons extra-virgin olive oil
6 ounces pork tenderloin, cut into 3/4-inch-thick slices
Coarse salt and ground pepper
3 small parsnips, peeled and sliced 1/4 inch thick
1 cup seedless red grapes
1 teaspoon fresh rosemary leaves, minced
Method
In a large skillet, heat oil over medium-high.

Season pork with salt and pepper and add to skillet along with parsnips.

Brown pork and parsnips on both sides, about 5 minutes total.

Add grapes and rosemary, and cover.

Reduce heat to medium-low and cook until pork is cooked through, parsnips are tender, and grapes have just burst, 3 to 5 minutes.

Serve pork with parsnips, grapes, and pan juices.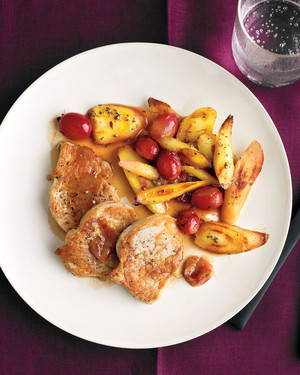 Credit: Recipe from www.marthastewart.com