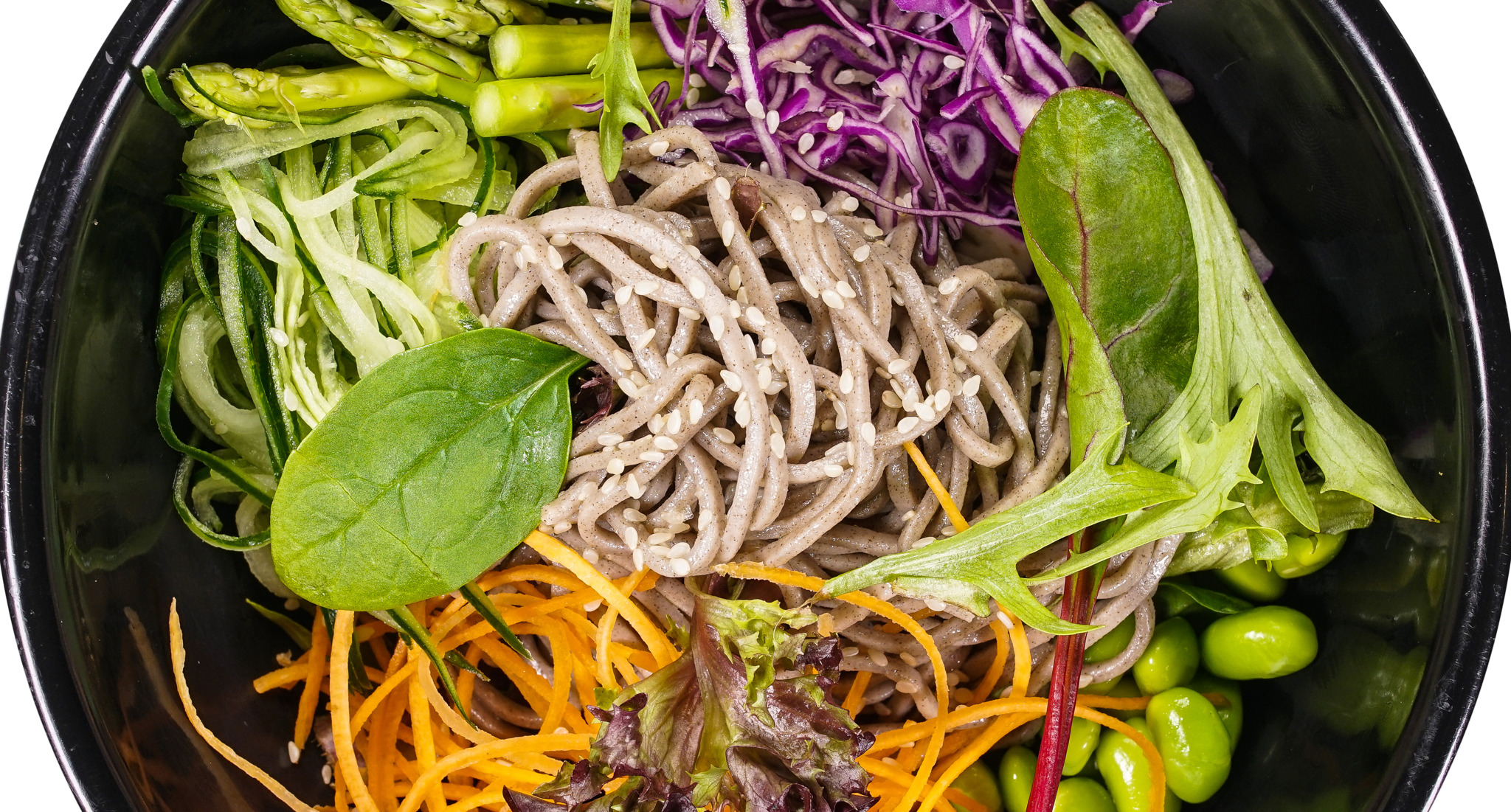 ---
Ingredients:
Buckwheat Soba x 1pkt

Diced Carrots x 1pc

Purple Cabbage (Shredded) x ½ pc

Japanese Cucumber x 1pc

Thai Asparagus x 30g

Roasted Sesame Seed x 10g

Edamame Bean Peeled x 50g

Soba Tsuyu Dressing x 150g

Musclun Mixed Green x 50g
Method:
Fill in medium pot with ¾ water, add in 1 tablespoon of salt, and bring to boil
Once the water is boiled, blanch carrot for 4min, asparagus for 1 min and edamame beans for 30 seconds, reserve the boiled water for buckwheat soba.
Placed all blanched vegetables in cold water.
Boil Buckwheat Soba for 7 min and stir constantly.
Pour out the soba from boiling water and place in cold water immediately.
Drain soba and blanched vegetable once the ingredients cool down and placed it all in a mixing bowl.
Add shredded purple cabbage and musclun mixed green in mixing bowl.
Toss mixed vegetables and soba noodles with Soba Tsuyu dressing, adjust quantity accordingly for preferred taste.

Sprinkle roasted sesame seeds on salad as toppings and it's ready to eat.
---