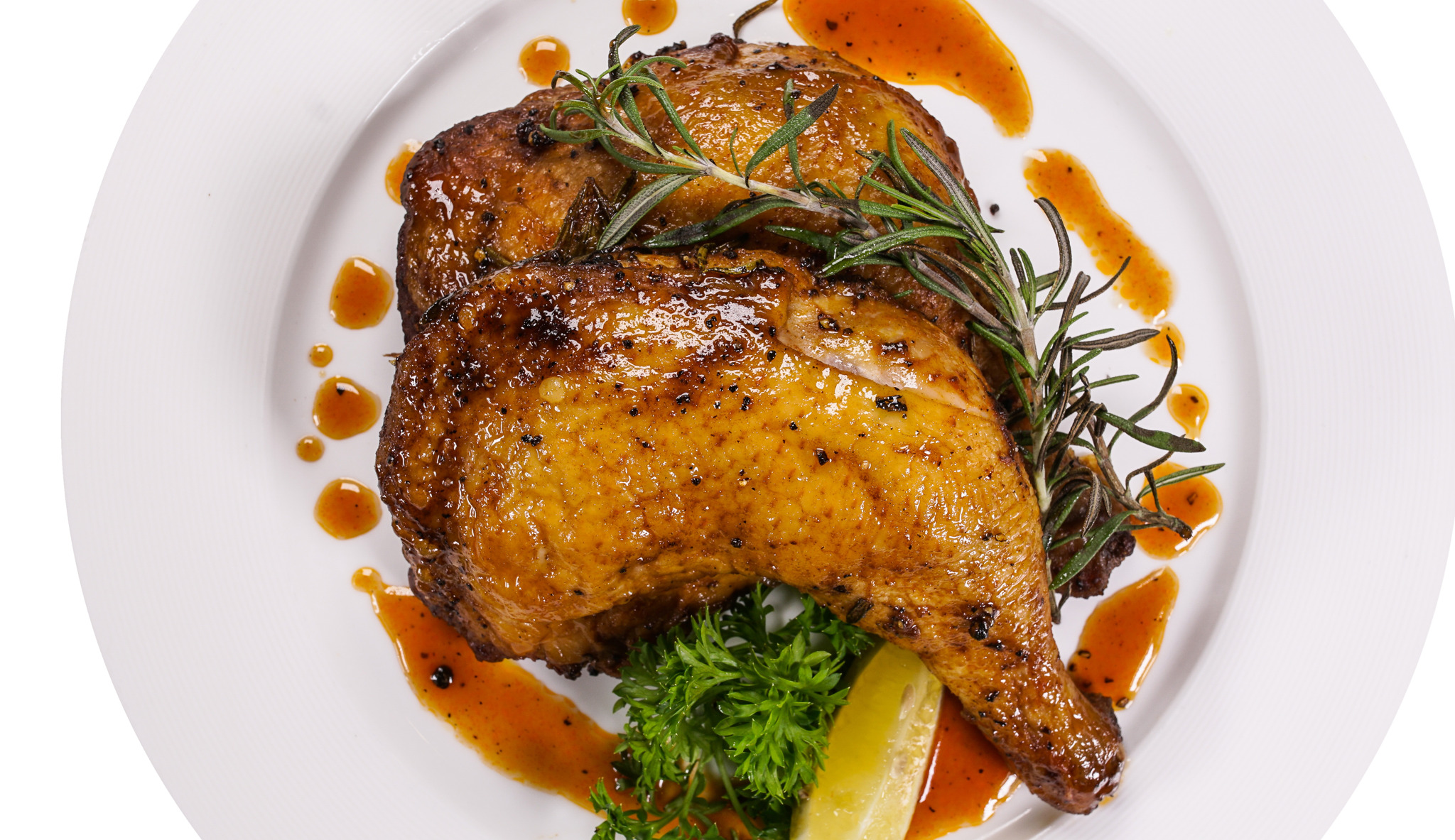 ---
Ingredients:
Chicken Whole Leg x 2pcs

Lemon x 1pc

Kosher Salt x 20g

Crushed Black Pepper x 10g

Fresh Rosemary Herbs x 10g

Paprika Sweet Powder x 20g

Extra Virgin Olive Oil x 30g

Tonkatsu BBQ sauce x 300ml
Method:
Season Chicken Whole Leg with kosher salt, crushed black pepper, lemon juice, lemon zest, rosemary herbs, paprika sweet powder & extra virgin olive oil in small mixing bowl for at least 2 hour & keep it refrigerated.
Preheat oven at 170 C and roast Chicken Whole Leg for 15 – 17min.
Remove roasted chicken leg and put aside remaining juice inside oven baking tray for dressing.
Pour BBQ sauce into a pan along with the remaining juice from roasted chicken, add in approximately 50ml of water to adjust the thickness and taste.
Once the sauce is boiled, pour BBQ sauce on top of roasted chicken leg and the dish is ready to serve.
---