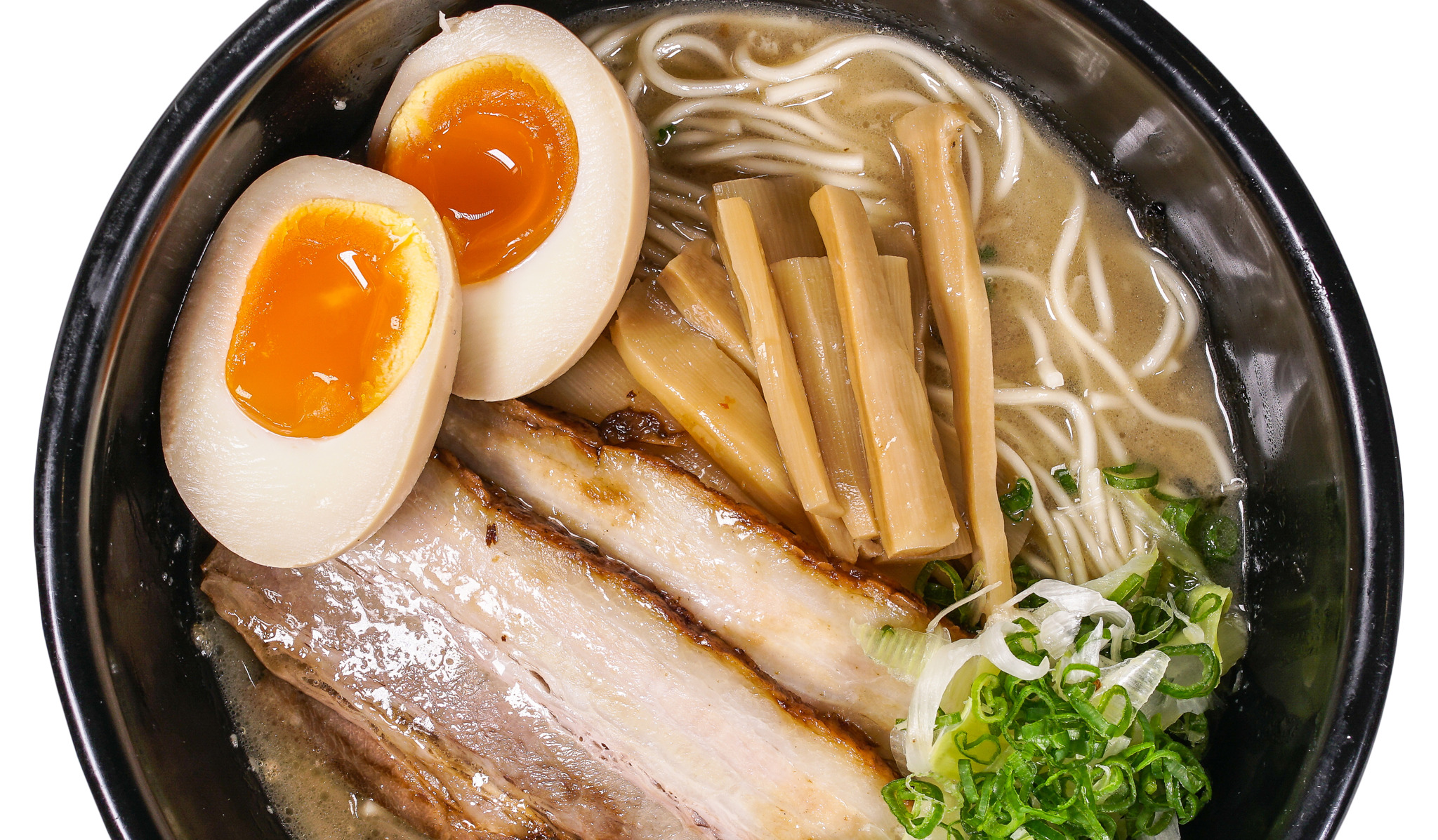 ---
Ingredients:
Tonkotsu Stock x 1L

Ramen x 300g

Sakura Eggs (room temperature) x 2pcs

Ajitsuke Menma x 100g

Yamasa Shoyu x 100ml

Braised Pork Belly x 300g

Seabura x 50g

Spring Onion x 20g

Seaweed x 20g
Method:
Prepare a pot with ½ filled water, add 1 tsp of salt and bring to boil.
Once the water is boiled, place room temperature sakura eggs into boiling water and let it boil for exactly 5 min 40 second.
Remove eggs from boiling water and soak it in iced water for at least 10 min before peeling the shells. Reserve boiling water for ramen.
Pour tonkotsu stock into a pot, bring to boil and add in seabura and Yamasa Shoyu. Adjust seasoning quantity for preferred taste.
Slice braised pork belly to desired thickness, preheat a pan with 1 tsp of cooking oil & grill sliced pork belly for 40 – 50 sec on each side. Remove from pan and set aside.
Boil water and blanch ramen for approximatelt 50 sec for firm texture.
Drain the ramen and placed it in a soup bowl. Pour in seasoned tonkotsu soup and add in soft boiled egg and sliced pork belly on top. Topped with ajisuke menma, seaweed and sliced spring onion.
---